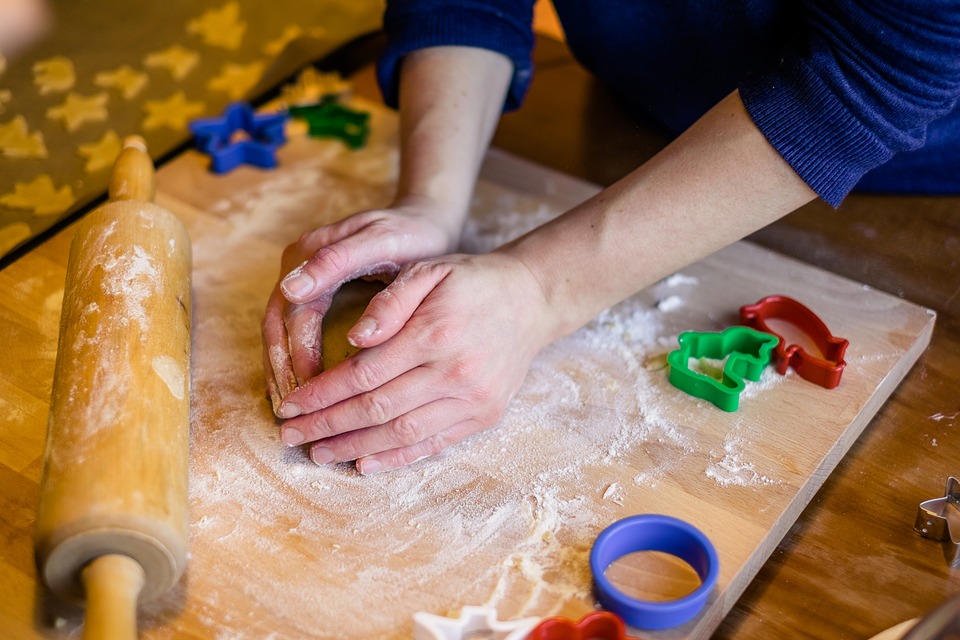 Homemade ornaments are fun family crafts that make great gifts to loved ones, plus they aren't a one time gift. Include the year on the them and they become a memento for years to come!
This DIY recipe is for Salt Dough Ornaments which are great because they hold on to the smell of essential oils magnificently. So they are perfect for decorations AND aromatherapy.
Ingredients
4 cups all-purpose flour
1 cup salt
1 ½ cups warm water
Your favorite essential oils (I like Peppermint, Frankincense, Eucalyptus, Cinnamon, Clove, or Wild Orange for that Holiday Smell)
Instructions
-Preheat the oven to 325°F.
-Using your hands, knead flour, salt, and warm water in a large bowl, until all ingredients are mixed well together and dough is smooth. (Tip: add an extra 1Tb of water at a time if the mixture is too dry.)
-Roll out dough on floured surface until ¼ inch thick.
-Cut out desired shapes using cookie cutters and place on cookie sheet lined with parchment paper.
-Make a hole in top of ornament for threading string with either a drinking straw or toothpick.
-Place in oven approximately 1 hour or until fully hardened. (Or if you prefer, allow to air dry for 2-3 days.)
-Remove from oven and let cool.
-Time to decorate! Use paint, string, glitter, ink stamps, or anything else you would like! (Tip: if applying a stamp, place it on the ornament before fully dry so the design soaks in.)
-Add essential oils by simply placing one drop on each ornament.
Everyone can get involved with this craft and your friends and family will adore this homemade gift!