I am so excited that you are here because that means you are looking for a more natural approach to your health & self-care.  I'm sure you are going to absolutely fall in love with using these pure, therapeutic grade essential oils!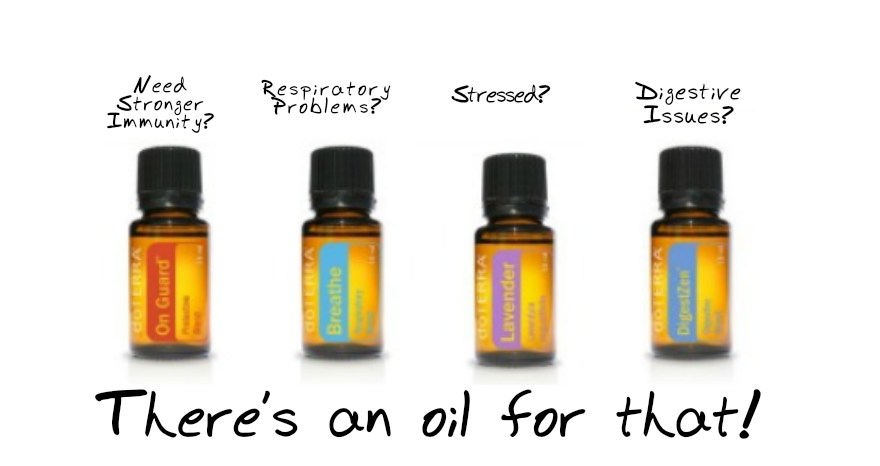 How It Began…
As a busy mom of two who was able to lose weight and lower my cholesterol without drugs, I am very mindful about consuming the most high quality, nutrient dense foods on a daily basis. I keep it simple and choose real food.
Since I made the switch to this real food lifestyle, the level of my health has elevated. Health issues I had experienced throughout my entire life resolved and I began to realize how powerful food actually is. What they say is true, food is medicine.
But, it doesn't stop at what's on our plates…
I looked around my home and realized that I wasn't totally practicing what I preached. Yes, the food on my plate was healthy and high quality to support my body, but the products I was using in my home? The same couldn't be said for those.
I wanted my lifestyle to be as health promoting as my diet, so I began to research. I researched the toxins and chemicals that fill our homes and what I could do to lessen my toxin exposure. That's when I came across essential oils…
Essential oils are the vehicle that allowed me to level up my lifestyle and merge my healthy diet and the lifestyle that I dreamed of, together.
Why doTERRA?
doTERRA means "gift of the Earth" and that is truly what these oils are to me. doTERRA is a wellness company with the purest essential oils in the world as their core product and they have an amazing vision to help every home feel empowered to use natural approaches in their health and self care. I immediately saw that doTERRA was in the early stages of forming a revolution where men and women around the globe would feel more empowered to take care of their family's health in a natural way, where health coaches could help their clients go to the next level of wellness. I wanted to be a part of it all – I believe so much in doTERRA's mission.
You will be amazed at what the oils will do for you  – there are over 100 things you can do with the lemon, lavender, and peppermint oils alone!
Why Do Over 3 Million People Use doTERRA?
The sourcing model:
doTERRA sources globally to get plants from the areas where they naturally grow.   When the plants are grown and harvested at the opportune time, in the proper region, climate, seasons, and soil, the finished product is naturally superior.  Plus, they work WITH the farmers in each area to create a better economy and improve the community.
Their commitment to purity through the CPTG (Certified Pure Therapeutic Grade) stamp:
There is no governing body that ensures corporations like Walmart, Aura Cacia or NOW brand are being honest about what they put in their bottles. It's important that you research a company to find our their philosophy and see if they test their oils.  This is important because it means the oils really are what the label says they are.  Even if the oils are genuine, it doesn't mean that they are necessarily very potent.  I remember having to use several droppers full of oil to get the same effect I get from just a drop or two of doTerra oils, so you actually save money by using higher quality oils!
For an oil to be CPTG Certified Pure Therapeutic Grade the oil must be:
Pure and natural, with aromatic compounds carefully extracted from plants
Free from fillers or artificial ingredients; no dilution of active qualities
Free of contaminants, pesticides, or chemical residues
Rigorously tested for standards of chemical composition
Cross tested using mass spectrometry and gas chromatography to ensure exact purity and composition potency
Sourced by a global network of leading essential oil chemists and growers to ensure correct species, growth in ideal environments, and that raw plant materials were carefully harvested at the right time
Frequently Asked Questions
What if I just want an oil or two but am not ready to take the plunge for an entire starter kit?
No problem! You can browse the web site, add whatever you want to your cart and just check out as a retail customer. You can do that here.
What's the best way to buy doTERRA essential oils?
Buy a doTERRA starter kit so you get a FREE membership and 25% off for a year!

DoTERRA membership options:
Wholesale Customer Membership: This doTERRA membership is for personal use only, no selling. No required monthly order. 25% off everything doTERRA sells for 1 year. Think of it like a Costco membership – pay a flat fee and get a discount whenever you shop! Renewal is $25 and doTERRA sends you a FREE bottle of Peppermint ($27.33 Retail Price) every year!

Wellness Advocate Membership: Are you interested in earning an income with doTERRA? Maybe you just want to share with family and friends and earn enough to pay for your own oil habit. Or maybe you want to supplement or even replace your income (it's easier than you think and my team & I are here to help!). Monthly order is only required if eligible for commission.  Get 25% off everything doTERRA sells for 1 year. Renewal fee is $25 and doTERRA sends you a FREE bottle of Peppermint ($27.33 Retail Price) every year!

Are there benefits to "signing up" as a  Wholesale Customer vs a Retail Member? 
Wholesale Customers can also be Wellness Advocates. This just means in addition to the wholesale pricing (25% off retail price), you also have the option of sharing the oils with your friends and family in order to earn commissions and participate in promotions for free oils. If becoming a doTERRA wellness advocate is something you are considering, please contact me. I will be more than happy to help you with getting your essential oil business up and running!
Signing up as a wholesale member puts you under no obligation to distribute the oils.  It simply means that you get to enjoy the benefits of a discounted wholesale membership and save 25% on everything you order, forever. doTERRA does not have any monthly minimum purchase requirements or contracts. There is a small annual fee of $25 which also comes with a free bottle of peppermint oil ($27.33 Retail Price). It truly is risk free. They stand by their product and let it do the talking.
Does being a Wholesale Customer mean that I have to hawk goods to my friends and family, host crazy parties, or keep a huge supply of products on hand? 
Absolutely not. Being a wholesale customer just means that you are getting your products at wholesale prices, which means 25% off of the retail price. You are never required to buy or sell anything. Just like I did, most people find that sharing them with those around them just starts to happen naturally, as they see benefits and changes in their own health as a result of using essential oils.
What do I need to do to get started?
To begin as a Wholesale Customer, you simply start by purchasing one of the starter kits or creating your own order. The starter kits are the most cost effective way to get the most oils at once.  If you just want a couple of oils to start with, you have that option too. Or, you can get started as a retail customer and order only the things you want without the discount.
Simple Steps to Get Started:
Step  1:  Click Here
Step 2:  Click the 'Join & Save' at the top of the screen.
Step 3:  Keep the 'wholesale customer' option selected to receive wholesale pricing (a 25% discount), other bonuses and free product points! There is no monthly order commitment.
Or select "wellness advocate" if you're interested in wholesale pricing, monthly bonuses, free product points and are interested in sharing doTERRA products with your family & friends. This option allows you to earn commission so requires you to fill in your tax indentification information.
Then click "Join doTerra" in the bottom right corner.
Step 4: Fill in your personal info
The Enroller and Sponsor ID box should already be filled in for you. But if they are not – enter 4156285 in the box and my name "Tina Falasca" should appear.
Step 5: Choose whichever enrollment kit you've decided on and add any additional items at the 25% off price to your cart (click here to see all the available enrollment kits) Note: If you don't want to begin with one of the starter kits – you can create your own by selecting "US The doTERRA Essentials Booklet" for $35 and then adding your chosen items to your cart by typing the name of the products into the field that says  "Enter additional item # or product name". Just enter the first few letters and a list of matching items pops up for you to choose from.  You can view the entire doTERRA Product Catalog here.
Step 6: Finalize your shipping and payment options. Click "Process Order Now & Continue"
On the last screen, you'll be given the option of creating a monthly customized order called Loyalty Rewards (prices of items shown in this ebook have changed but the rest of the information is accurate). This is how you maximize your wholesale membership by receiving free products every month!