This is the perfect recipe for those who think they hate kale!  It makes a rich, delicious pesto sauce that tastes great on any gluten-free pasta or pizza.  Also try a spoonful as a topping on hot soup.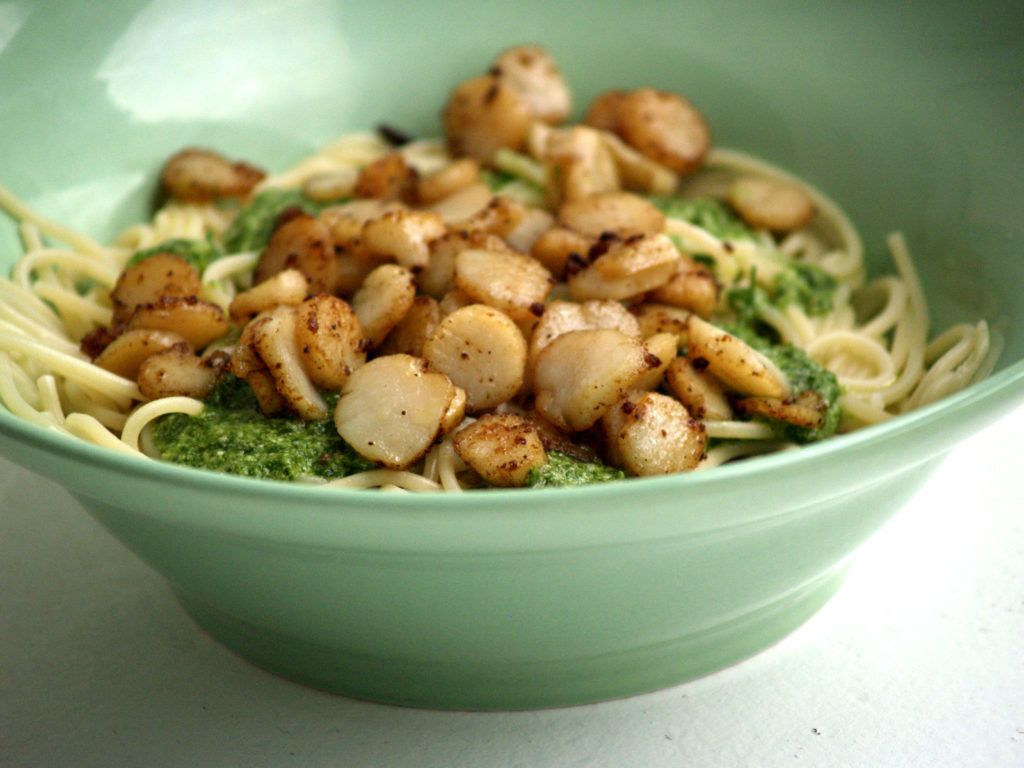 Ingredients:
8 c stemmed chopped kale (any type works but I like lacinato/dinosaur/Italian kale the best)
1 c parmesan (or substitute nutritional yeast for a vegan substitute)
¾ c evoo
½ c pine nuts
4 garlic cloves
2 t salt
½ t red pepper flakes
Directions:
Plunge kale in boiling water for 3 min.  transfer to ice bath for 3 min. then drain and squeeze out excess water (if I'm going to use the whole recipe right away on a batch of pasta I will skip this step and just add the raw kale into the food processor).
Put all ingredients except oil in food processor and pulse a few times to chop all ingredients.  Then with the food processor running, slowly drizzle in the olive oil.
When using on pasta, reserve 1/2 cup of the pasta water to add to the pasta with the pesto sauce for a more sauce-like consistency.
Refrigerate for up to 3 days.  You can freeze any extra for up to 6 months. I like to freeze it in ice cube trays then transfer to a freezer bag for storage.  Take out of freezer and mix with hot pasta water to melt.