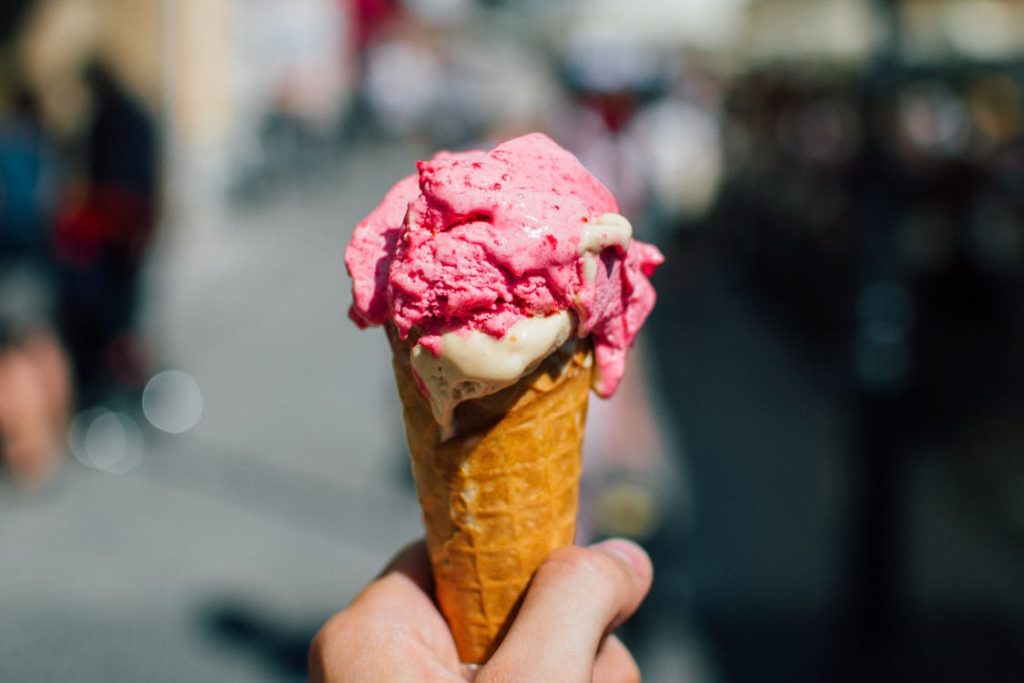 This is great dessert to make even if you don't have an ice cream maker!  You can eat it right out of the blender because of the frozen strawberries, or make it ahead and keep it in the freezer if you like a firmer ice cream.
Ingredients
2 cans (13.5 oz) coconut milk
16 oz frozen strawberries (I like to use organic because of all the pesticides used on conventional berries)
1/2 cup sweetener, or to taste (I like raw honey but can use maple or agave syrup for a vegan version)
3 drops lemon essential oil (make sure your oil is labeled safe for ingestion)
1/2 cup chopped fresh strawberries (optional)
Instructions
In a blender combine all the ingredients, except for the fresh strawberries, and blend until smooth.
Stir in the fresh strawberries if desired.